Safety Solutions | Industrial
Industrial Strength Barriers for Your Industrial Strength Needs
Banner Stakes barriers provide a clear safety standard across entire facilities.
Highly Visible Safety & Hazard Communication Barriers Create Safer Industrial Spaces
The Ultimate Tool for Industrial Safety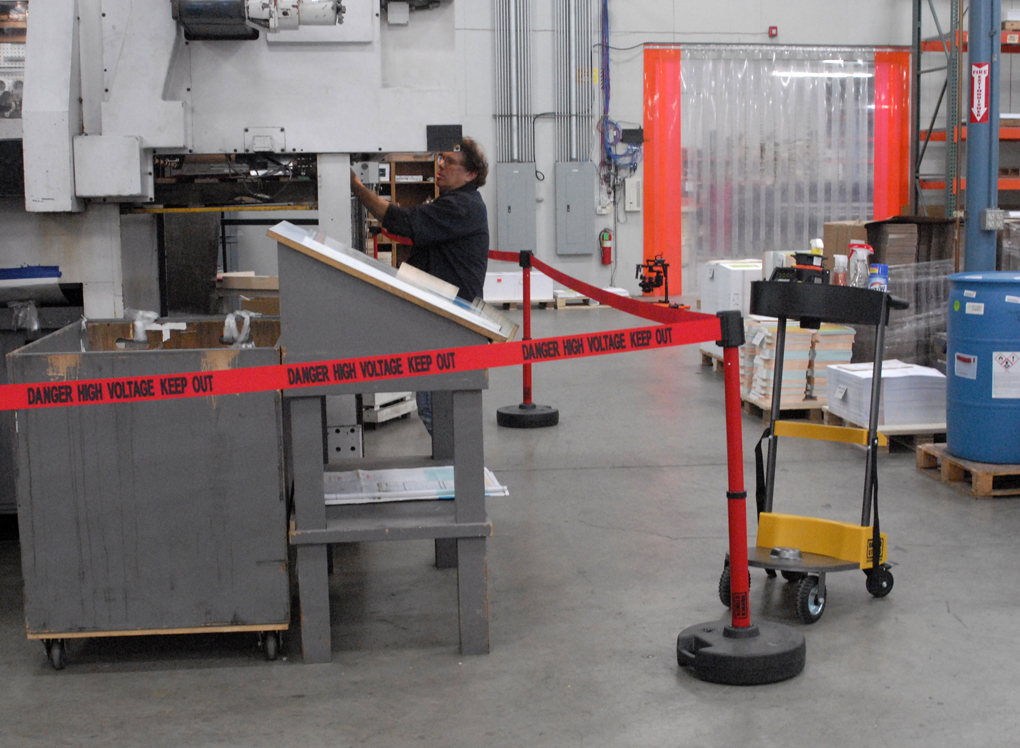 People Flow
Facility safety extends beyond protecting the building itself to the people that work and visit the site on a daily basis.
Banner Stakes bright-colored stanchion systems provide a highly visible barrier to easily identify where employees and visitors can safely maneuver within a site.
Closing Hazardous Areas
People are less likely to enter a closed space when there is a physical barrier present.
Banner Stakes industrial solutions offer endless options for defining hazardous areas and restricting access in order to increase the safety and security of everyone on-site.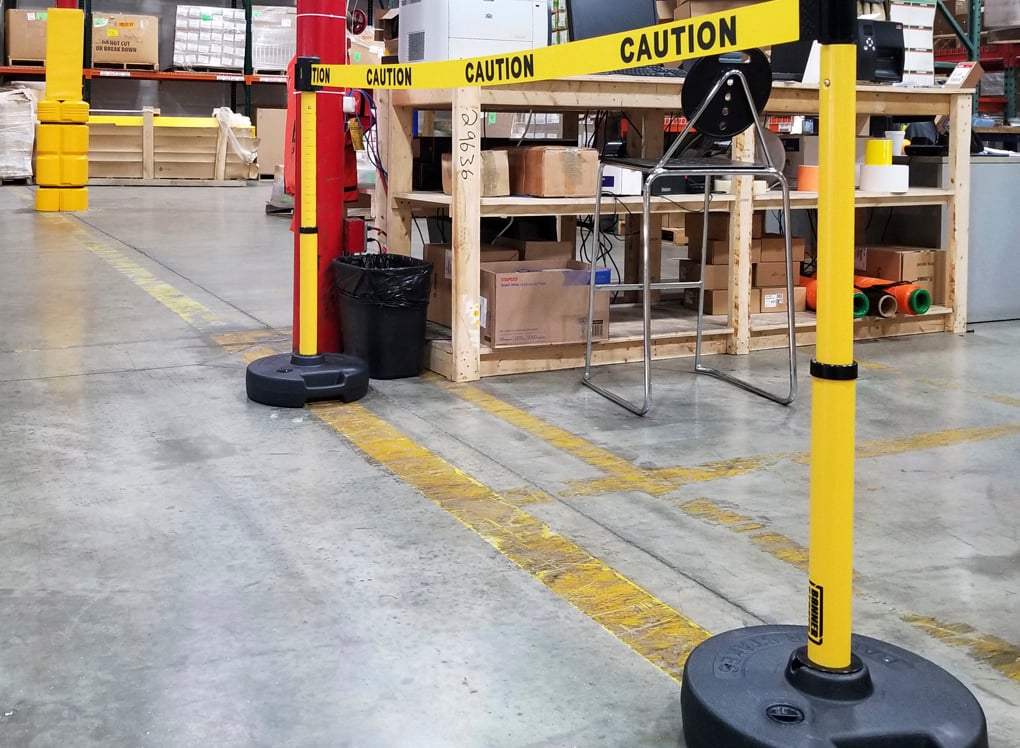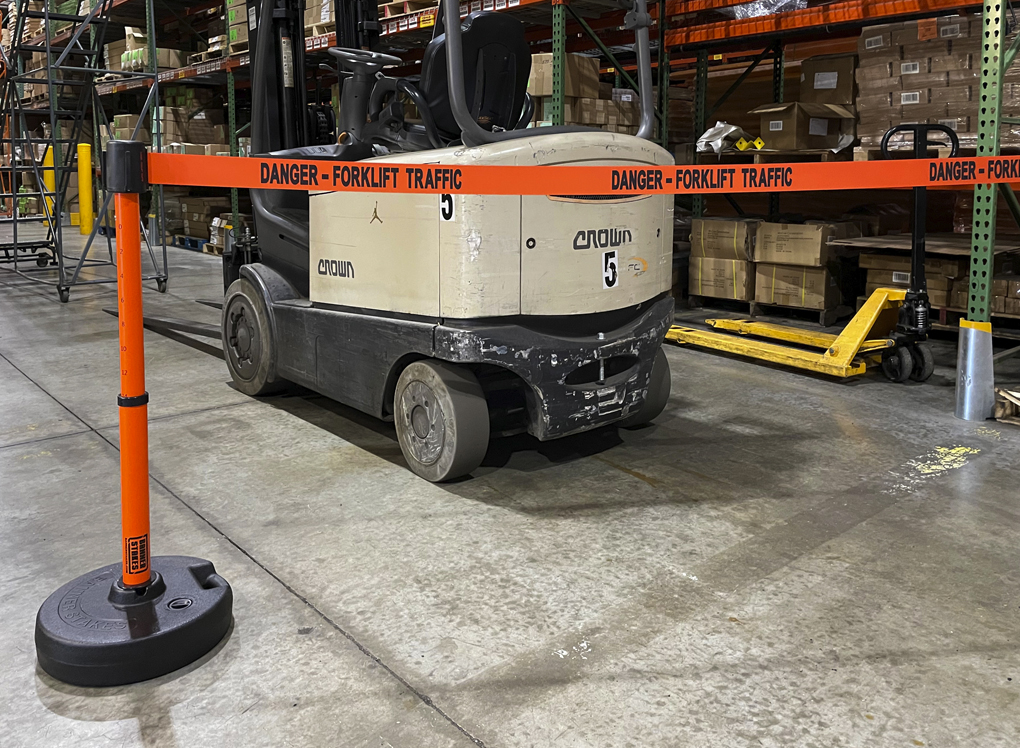 Traffic Control
Defining routes for various machines, forklift trucks, and other motor vehicles keeps operators and pedestrians safe and increases efficiencies.
Banner Stakes robust barrier systems are designed to withstand harsh environments with heavy traffic flow so employees feel secure and can concentrate on what they do best.
Cleaning Areas
It's important to quickly and safely close an area for cleaning, spill containment, or disinfecting. Temporary barriers make closing areas quick and easy.
Banner Stakes wall-mounted solutions are ideal for blocking off areas while maintenance is in progress and clearly marking a space once it has been sanitized.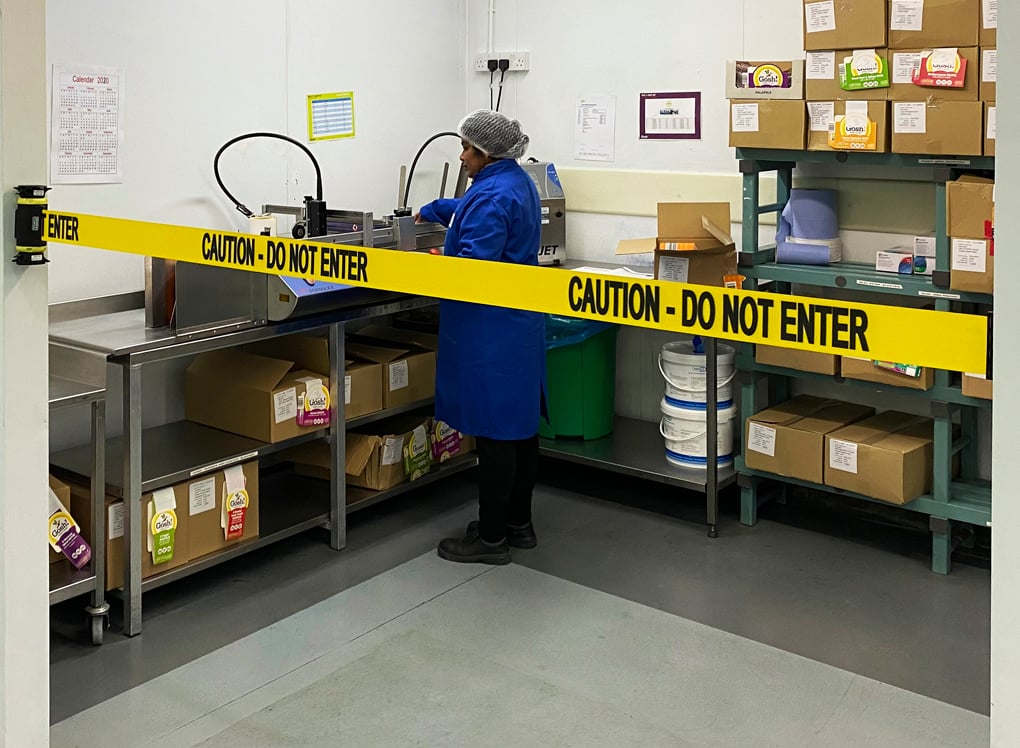 Why choose Banner Stakes for your Industrial needs?
Ease of Use
All your barrier components can be conveniently stored and moved within a facility using the PLUS Line mobile cart package making set-up and breakdown of the barrier system quick and easy.
Visibility and Safety
When it comes to protecting people and facilities, clear hazard communication is key. Our durable 2.5" wide belt is offered in OSHA-compliant colors to deliver optimum safety and high visibility.
Efficiency
Keep people organized and safe as they walk through the facility. Highly visible safety barriers make it easy to regulate people flow to enforce safety protocols and maintain effective traffic management.
Easy, safe, and efficient.
Products that meet your safety & hazard communication needs.
The Safety Tools You Need for the Protection You Want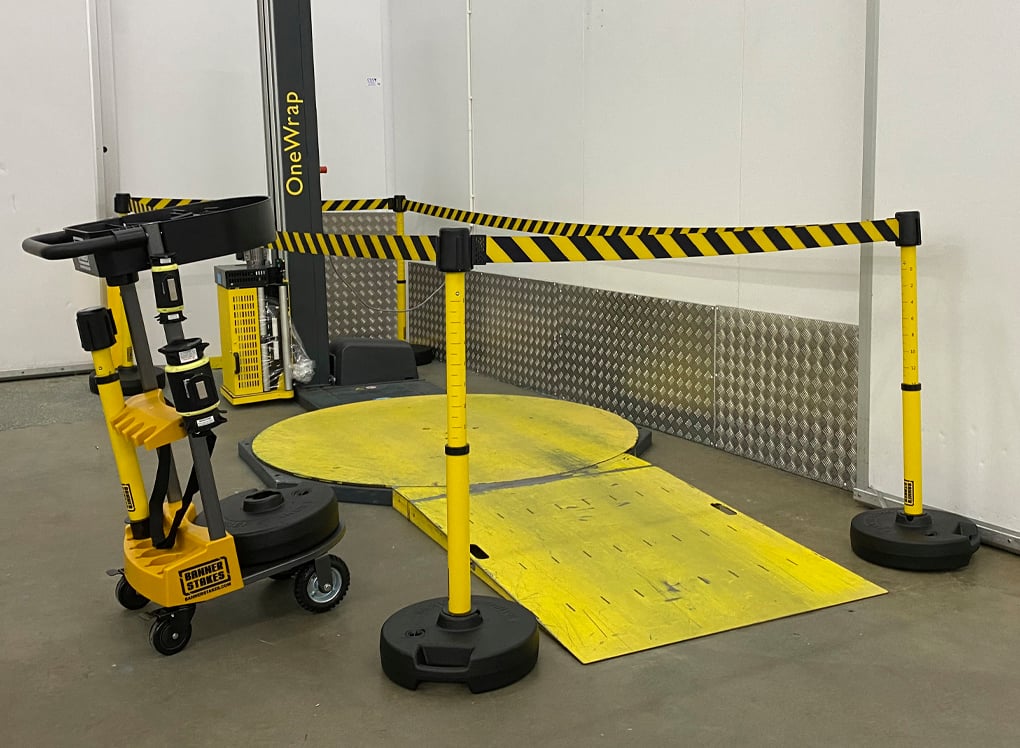 PLUS Line
The PLUS Line Cart Package is a mobile barrier system that includes 75' of coverage and is ideal for:
Creating a barricade around large machines, cranes, or other equipment that is down for maintenance
Restricting access to potentially hazardous areas
Quickly deploying a barrier for spill containment
Crowd control and traffic management at jobsites or large events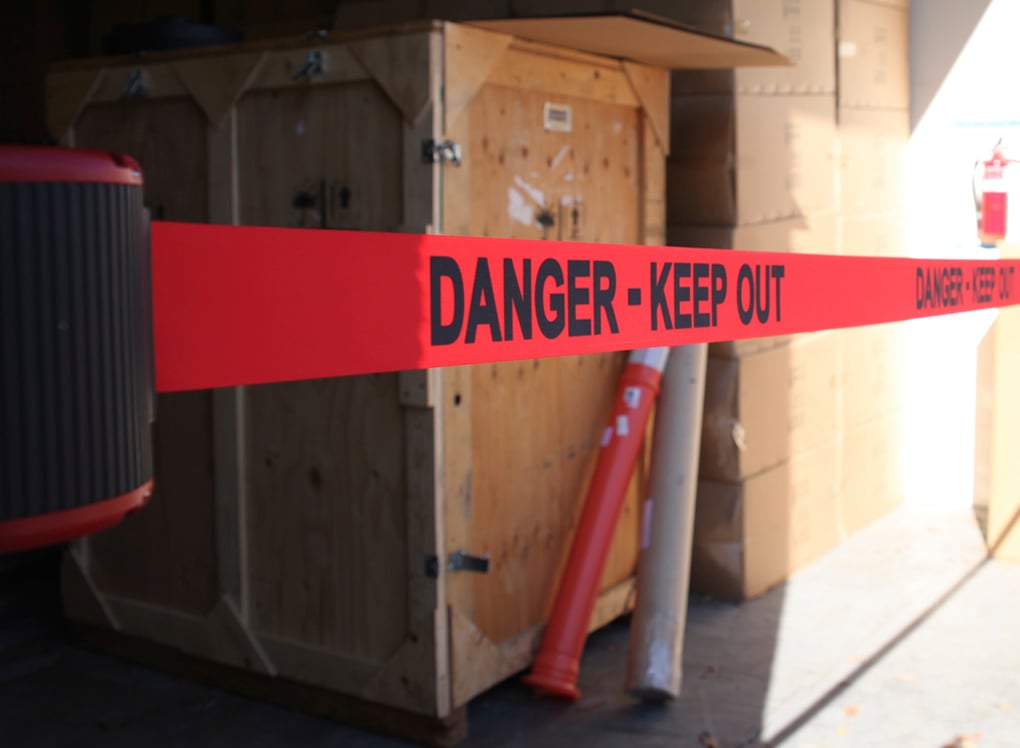 Magnetic Line
The Magnetic Wall Mount Barriers include strong rare earth magnets and integrated suction cups making it the ideal temporary solution for:
Blocking off racking ends or dock doors
Temporarily closing restrooms for maintenance or cleaning
Identifying clean rooms after sanitization
Lock out/tag out of down equipment
Restricting access to elevators or escalators that are out of service
Banner Stakes in the Field
Highly visible barriers promote safer facilities. Our robust product line is the solution to your industrial safety and protection needs.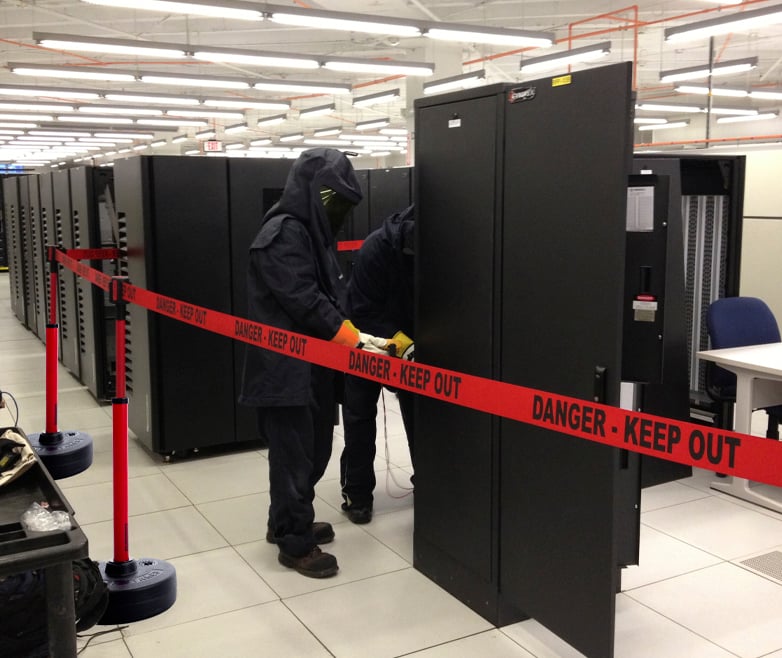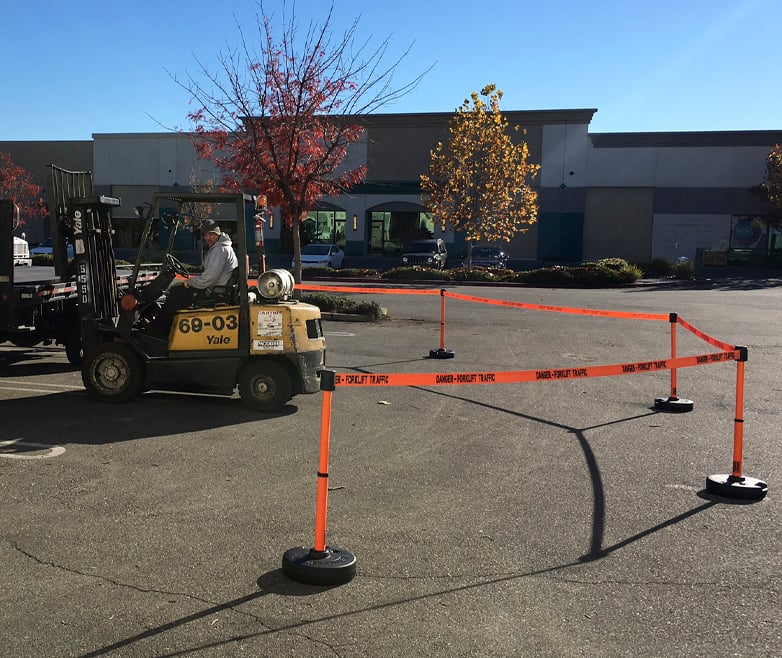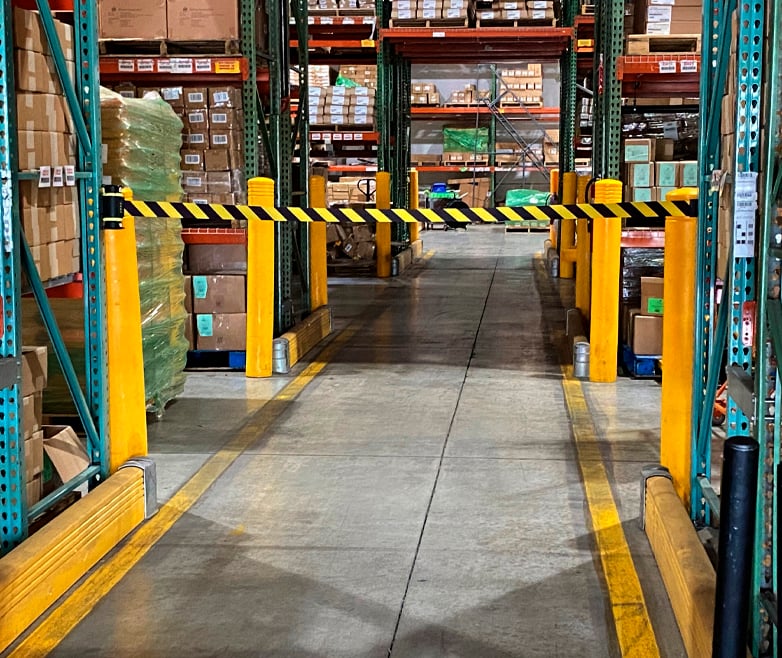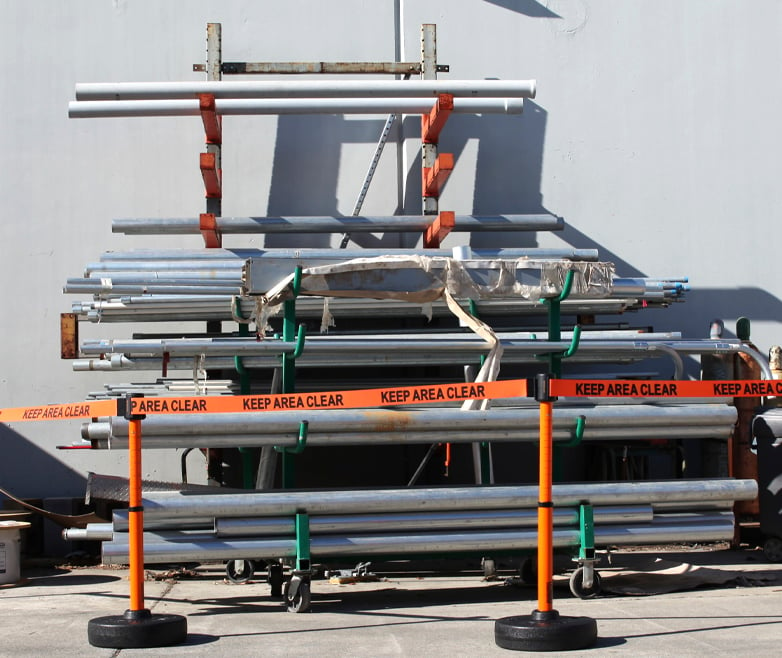 We are here for all of your industrial safety communication needs.
Why Choose BANNER STAKES?
The leader in portable safety barricades — Banner Stakes is setting the standard for quality & dependability.
Banner Stakes barrier system and wall mount unit provide very effective, affordable safety solutions. In our business unit it is very important to make workers aware of potential hazardous situations and restricted areas not to enter. The portable cart enhances the overall effectiveness of the barricade system by providing quick and easy mobility and storage, unlike anything else we have ever tried.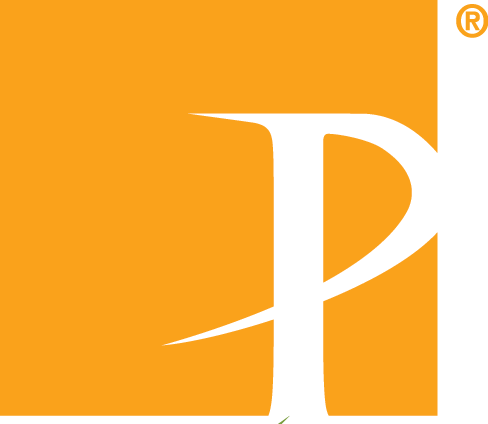 Let's talk today about what solution would work best for your

industrial and manufacturing needs.